The Grande - Includes 2 Mix, 100 8 oz cups and 2 Margarita Salt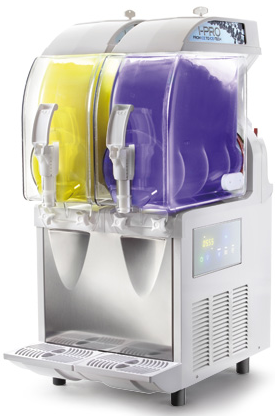 Description
THE GRANDE - $189 With NO ADDITIONAL FEES up to 25 Miles!
Serves up to 50 Guest
$40 delivery fee if over 25 miles from 77381.
No deliveries farther than 30 miles from 77381.
Up to 75 with a bartender 50 otherwise
A double bowl machine. 6 Gallons at a time!
2 free drink mix concentrates. Additional mixes are $25
(No charge for mixes returned unopened)
100 cups and straws
Salt rimmer and salt
The delivery person will demonstrate how to operate
the margarita machine, and set up the first batch for you!
No cleaning deposit; when the party is over,
just turn off the machine!
I trust this machine at 95 degrees. Above that it should be indoors.